Views of exterior and interior public places in the community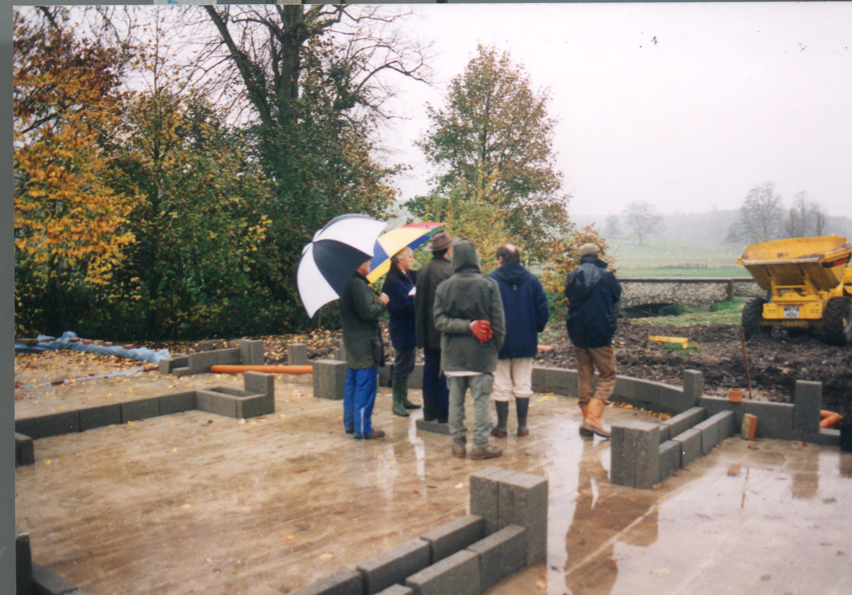 Community members standing on slab when decisions about the design were being made during construction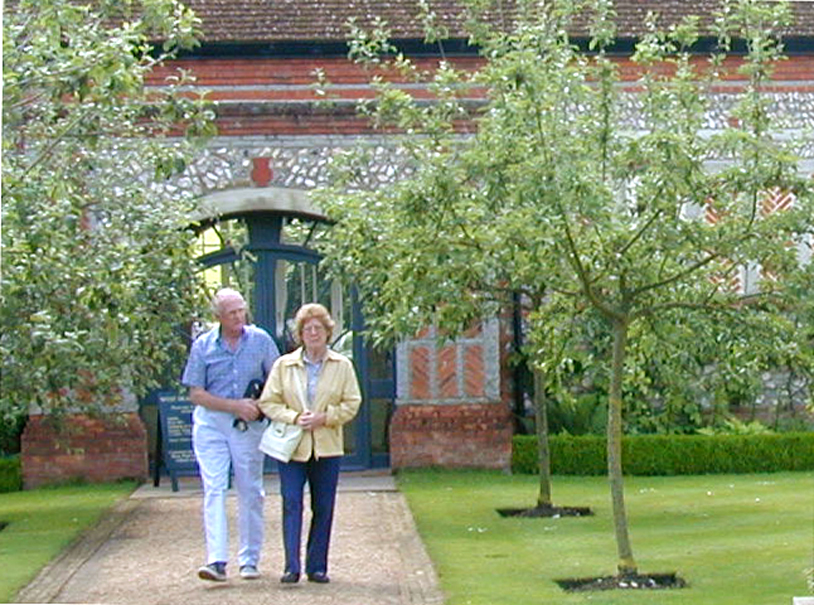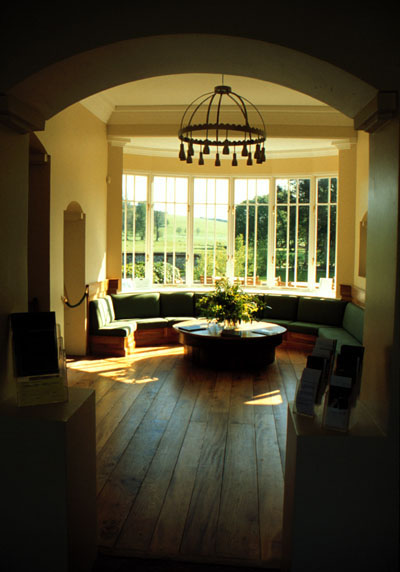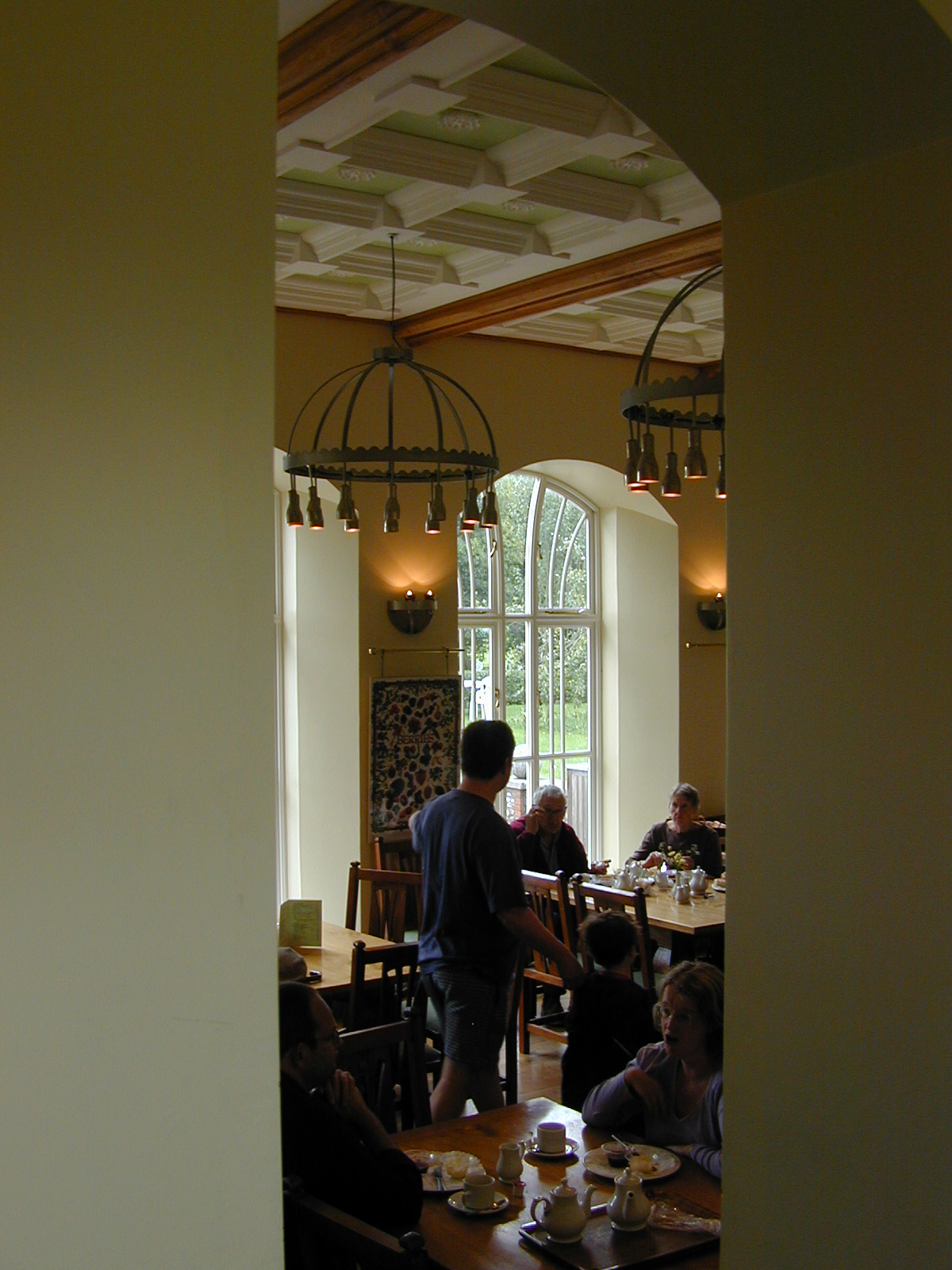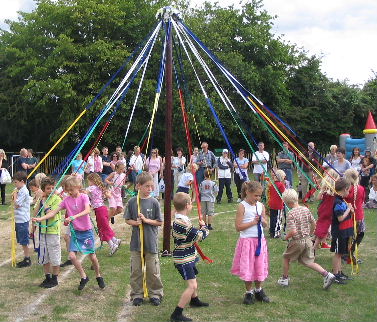 Maypole dancing at the West Dean school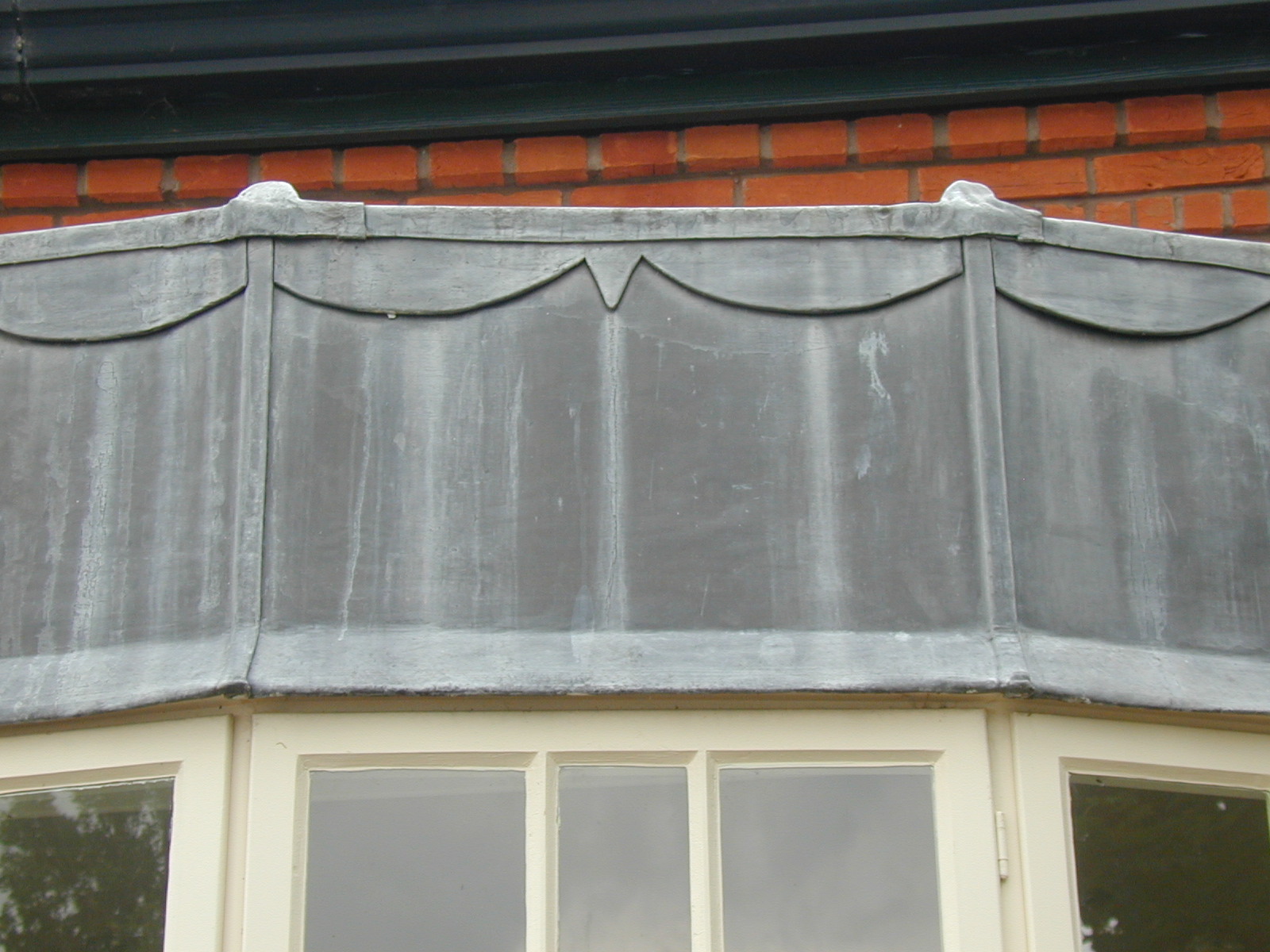 Lead work over a small roof on one of the main windows.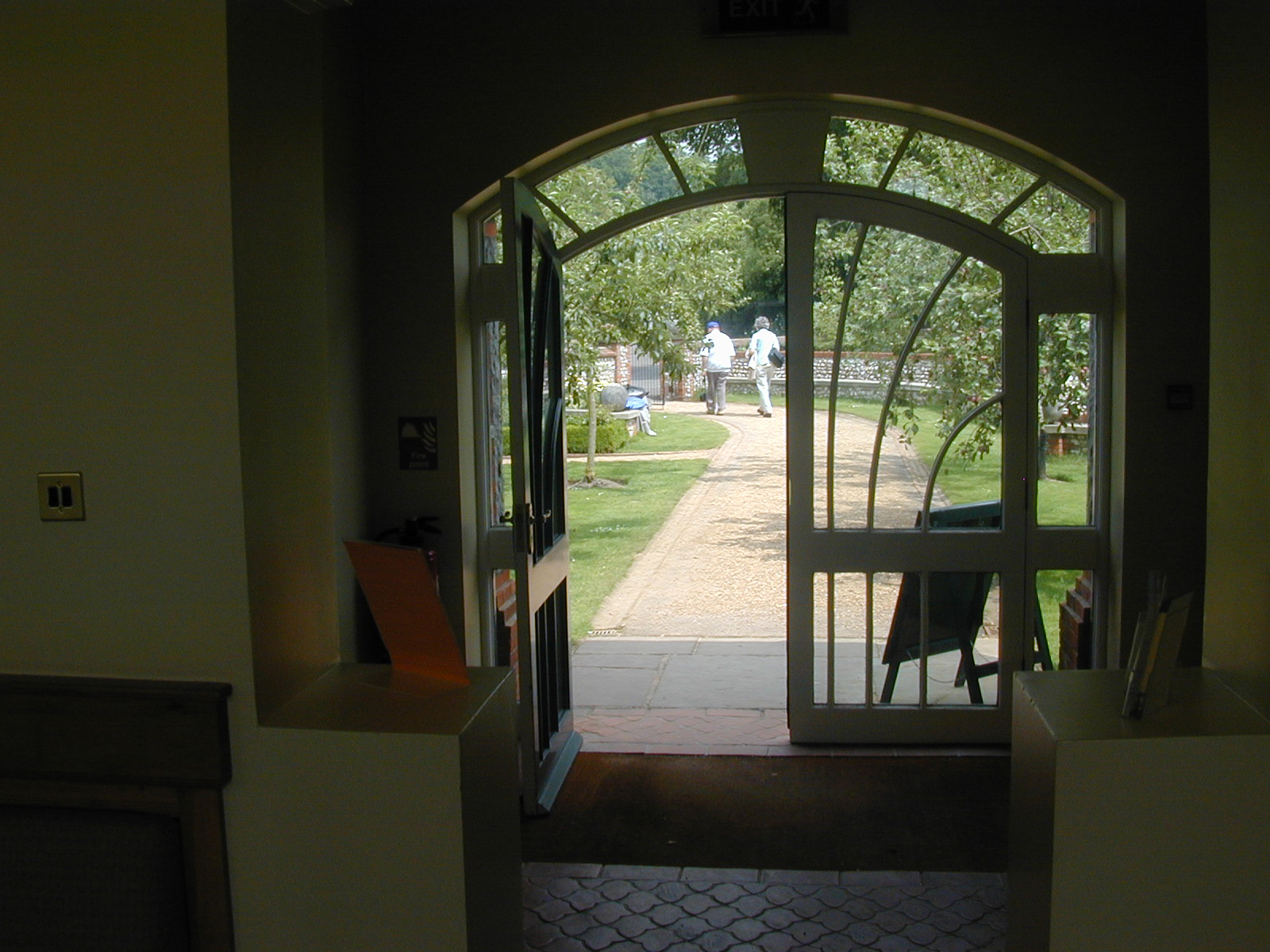 The main entrance from the inside, looking towards the gardens.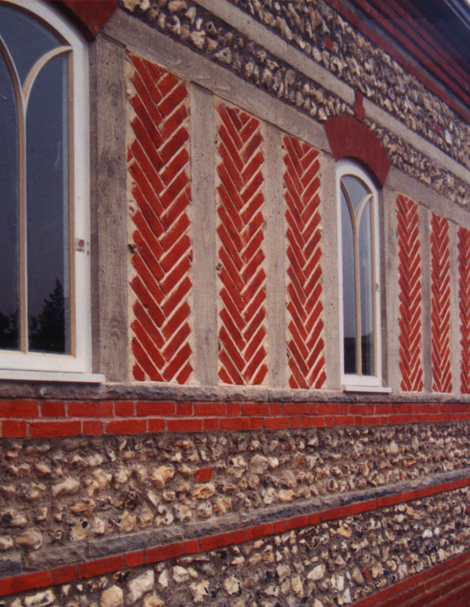 POINTS OF SPECIAL INTEREST IN THIS PROJECT
The work was done, at all stages, under the impact and guidance of a generative code, which laid very particular emphasis on the careful handling of all decision making on plan and details, by members of the community, and through physical experiment as the building was going forward.
An added point of interest: In this project the evolution of the CES contracts received its most sophisticated state, under the firm hand of John Hewitt, who ran our construction management. Most impressive, were two aspects of his work. The construction work was judged (upon completion) by professional visitors to be on the order of 2000 pounds per square meter. In fact we did it (because of John's finesse) for 1400 pounds per square meter). Not only that, but at the very end of the project, again because of John's extraordinary skills and finesse, we able to return 8000 pounds to the client, not only as a token of good will and a mark of the good husbandry, but also as an example to demonstrate the parsimonious construction management which had prooduced this building.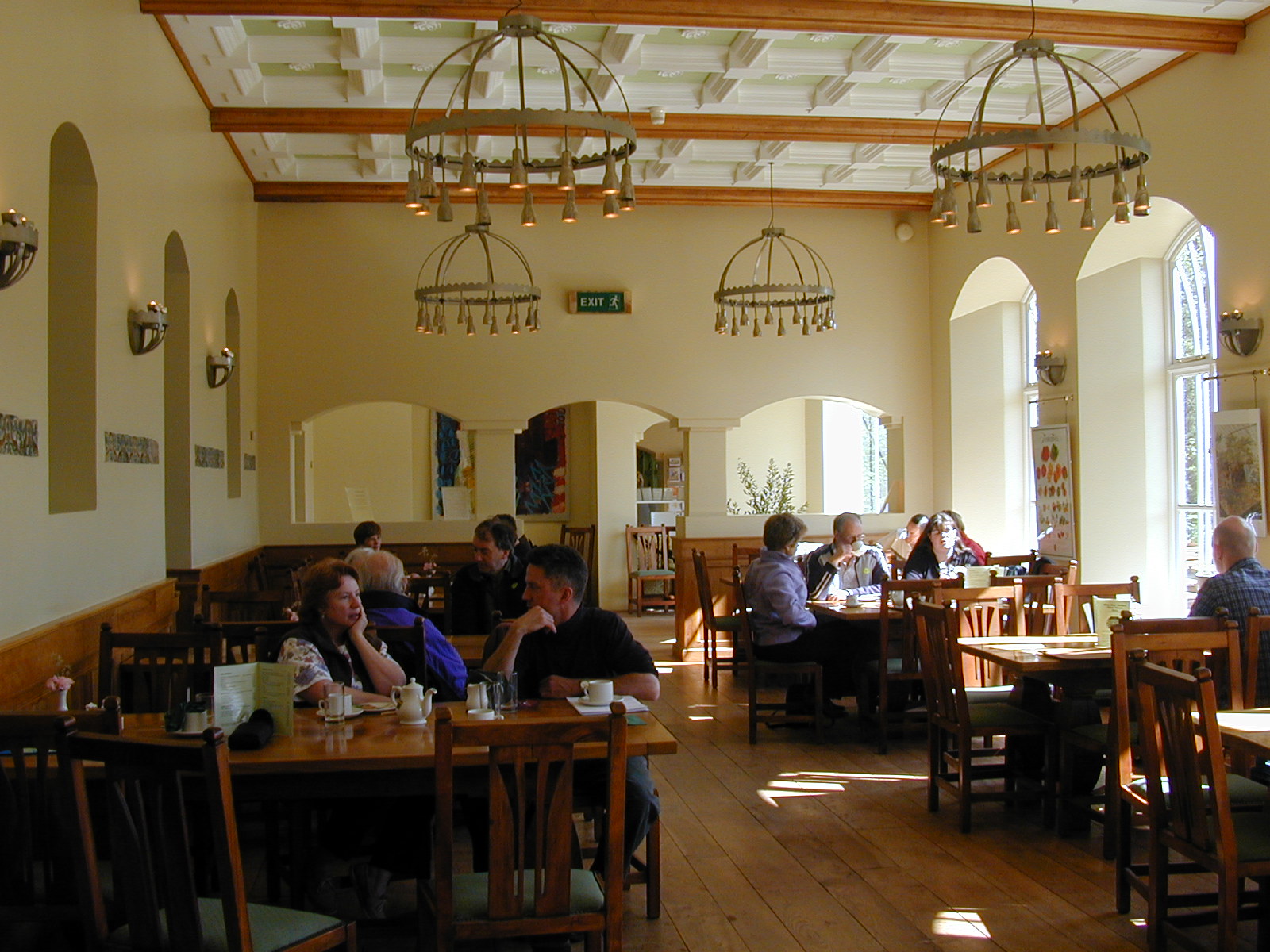 Grand interior.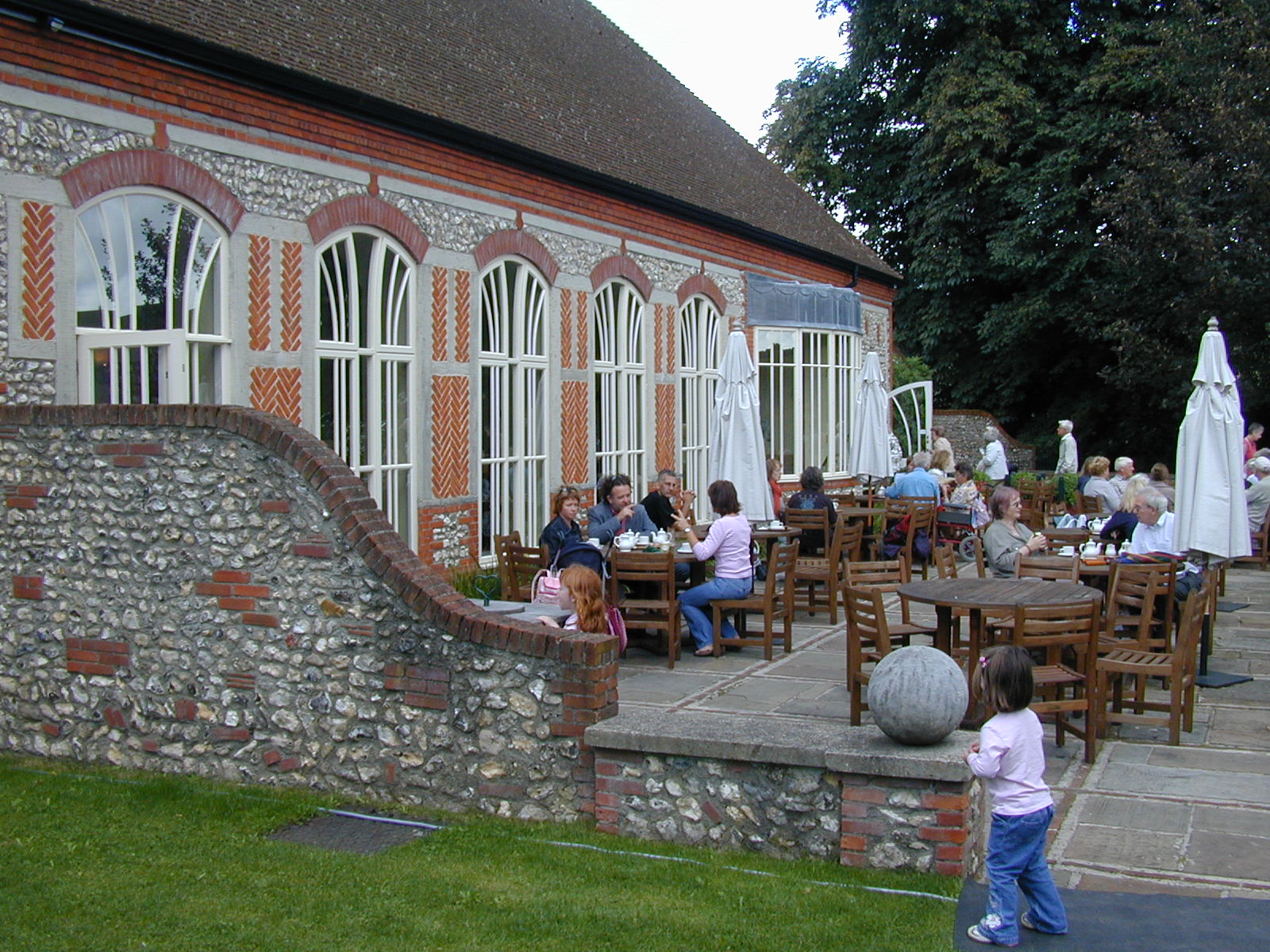 Visitors enjoying food and drink on the back terrace, facing the River Lavant.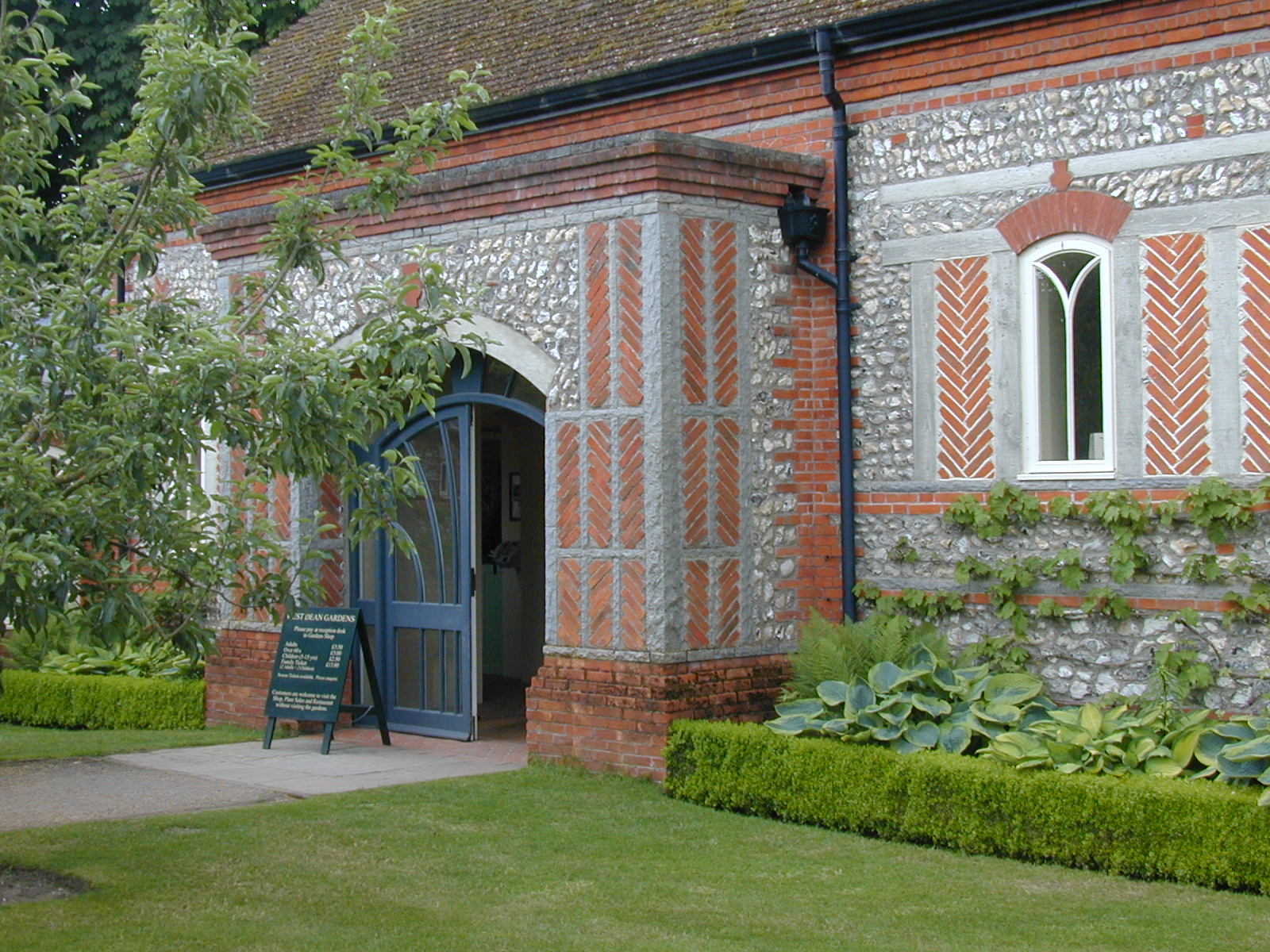 A beautiful view of the front porch, seeming almost like a part of a country churchyard.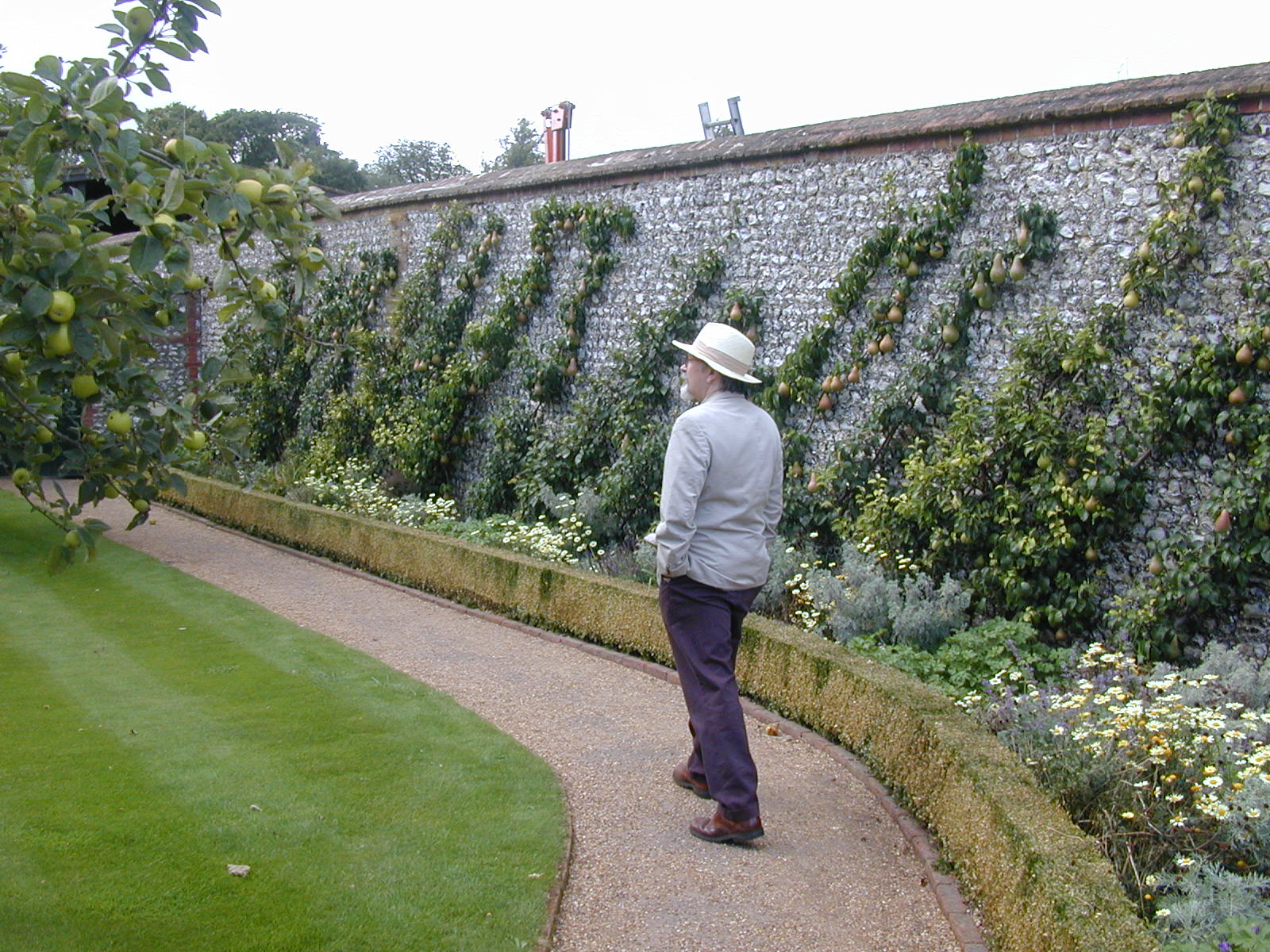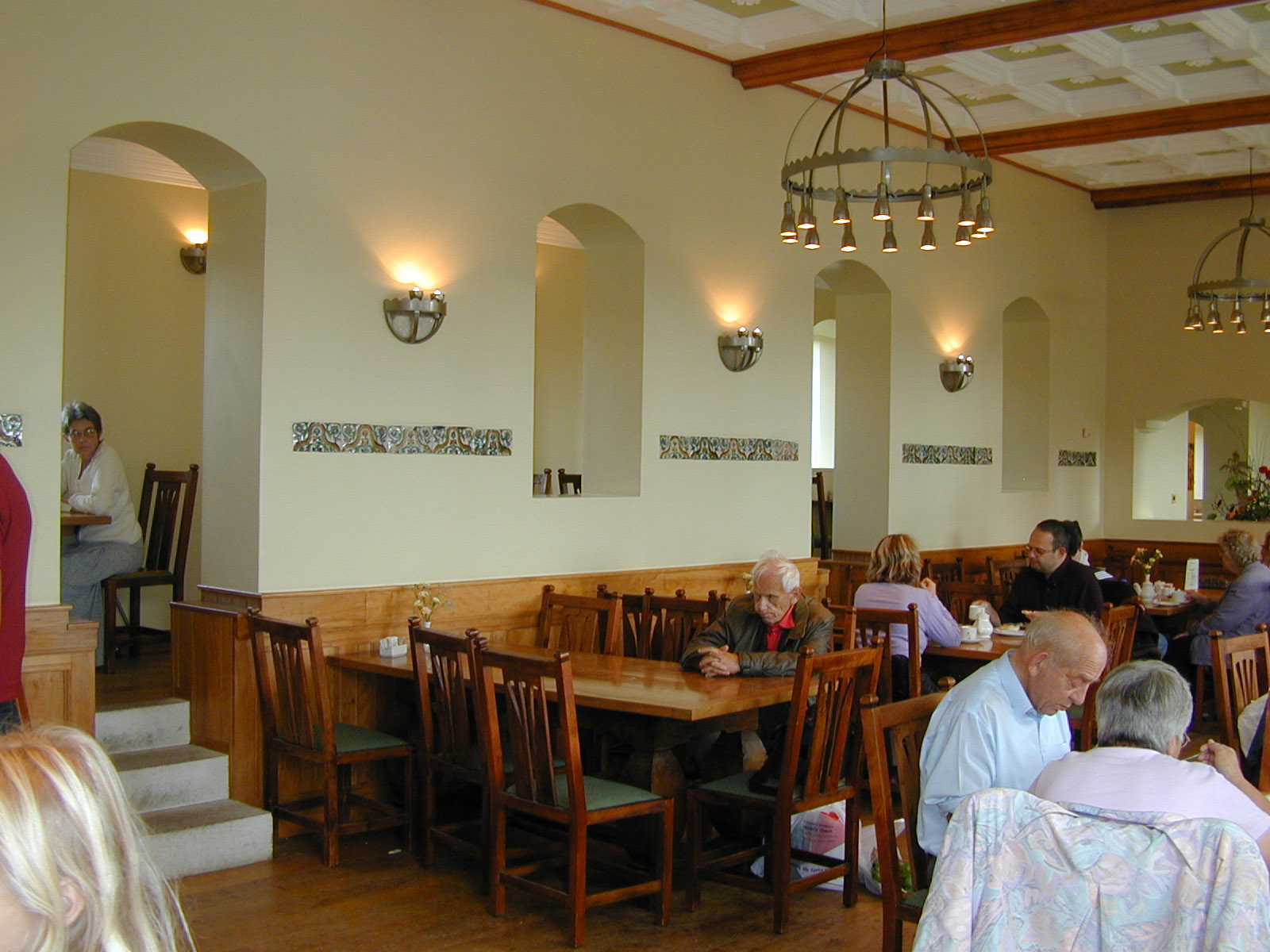 Tea bushes left in place to form gardens on the campus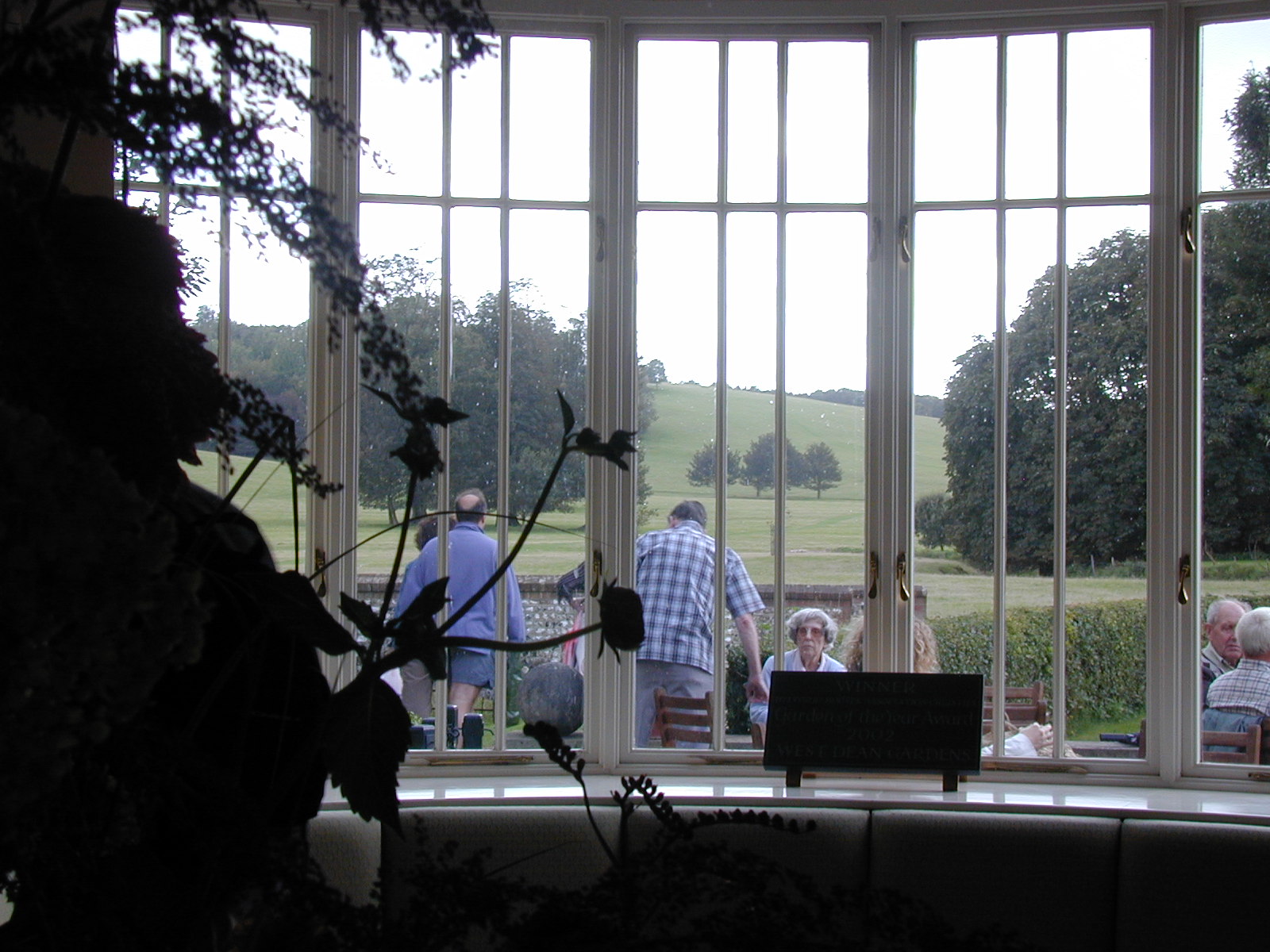 The southern view of the place.