The present area of Strood Riverside, and views across the Medway towards Rochester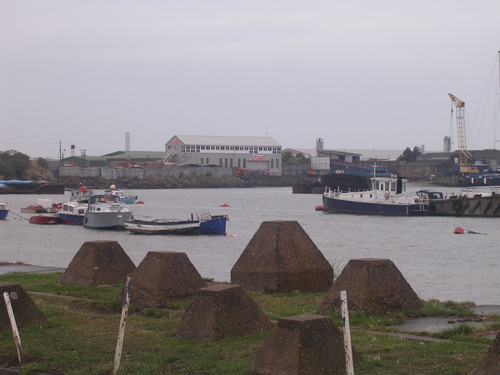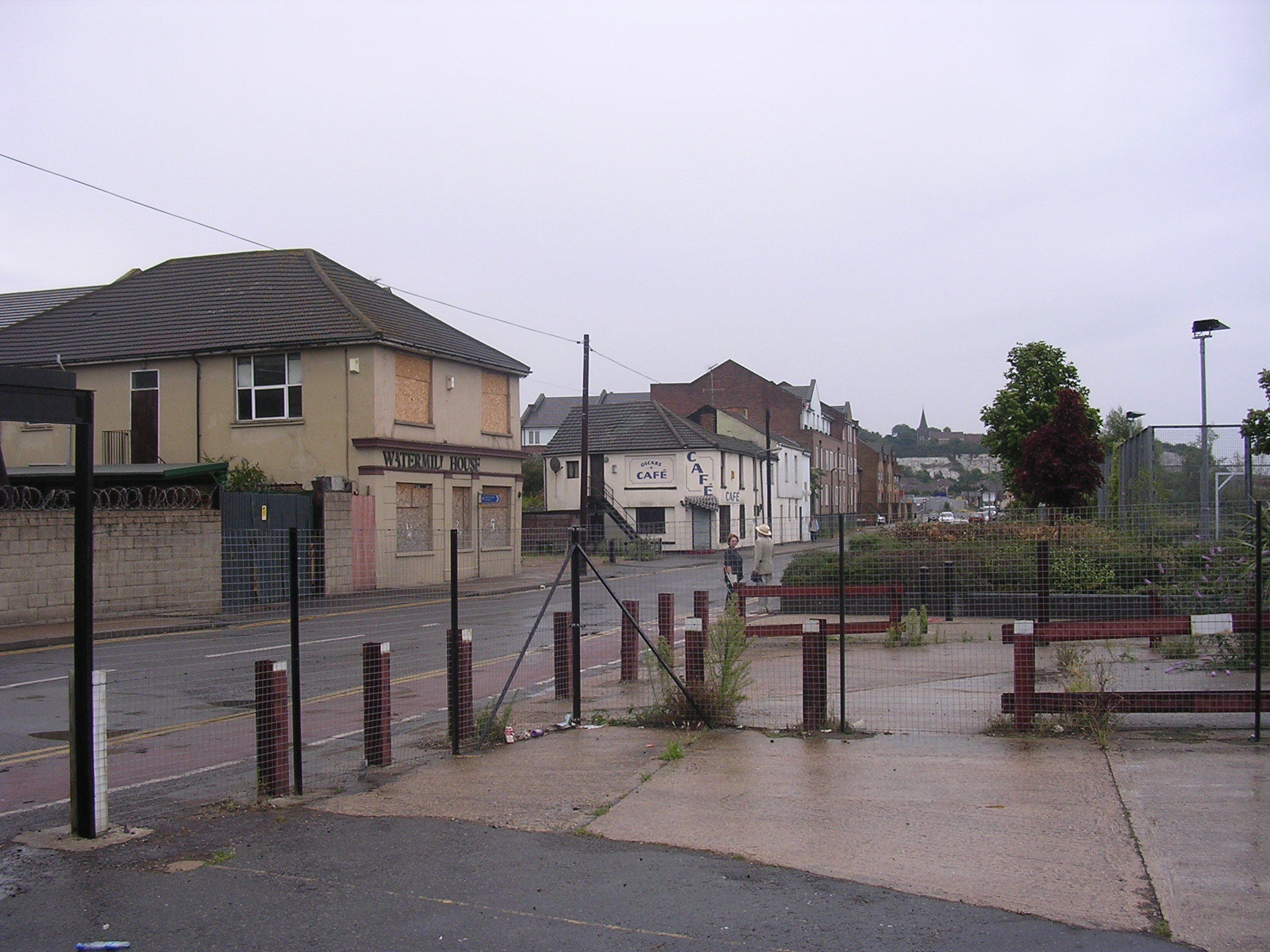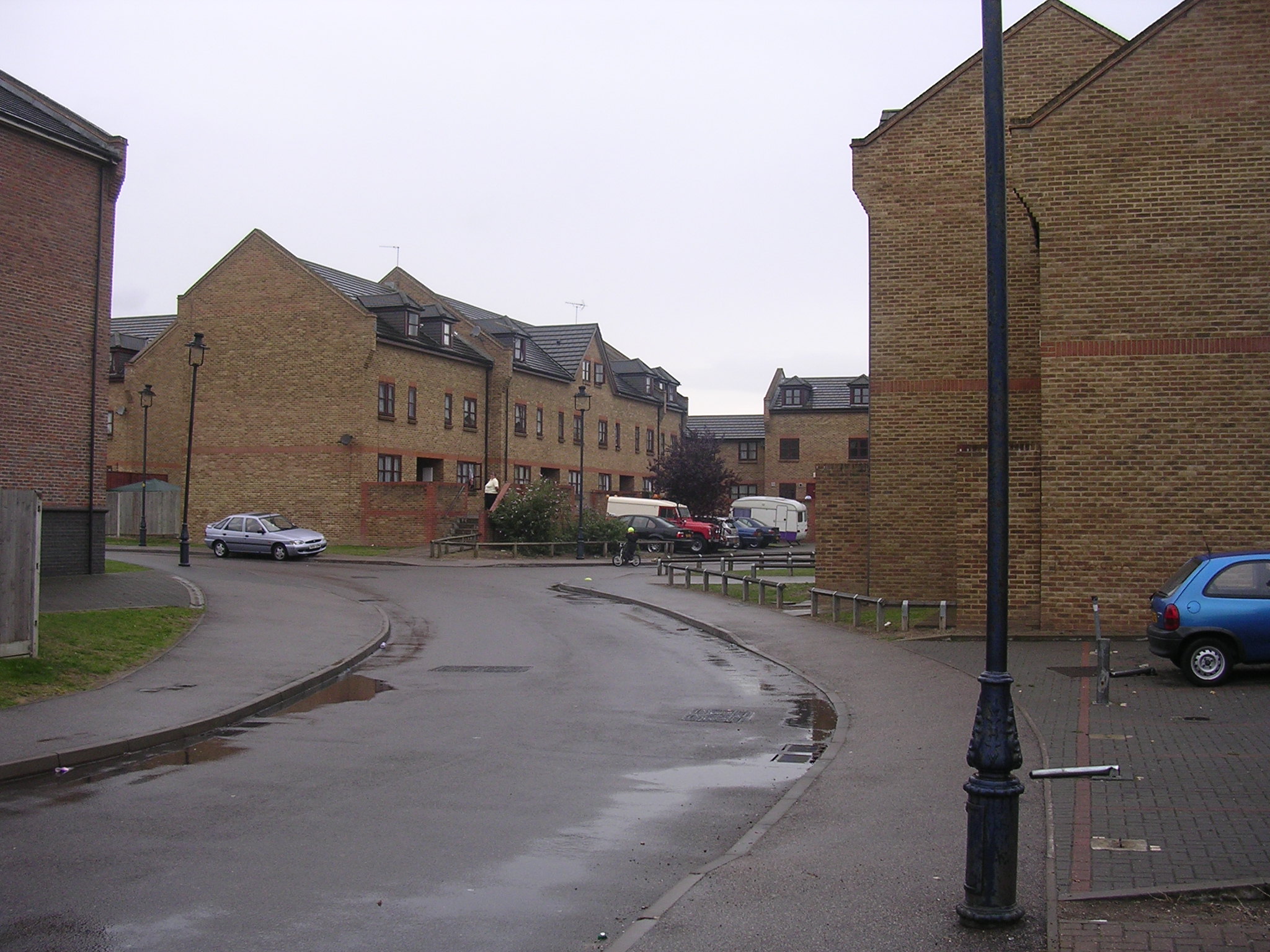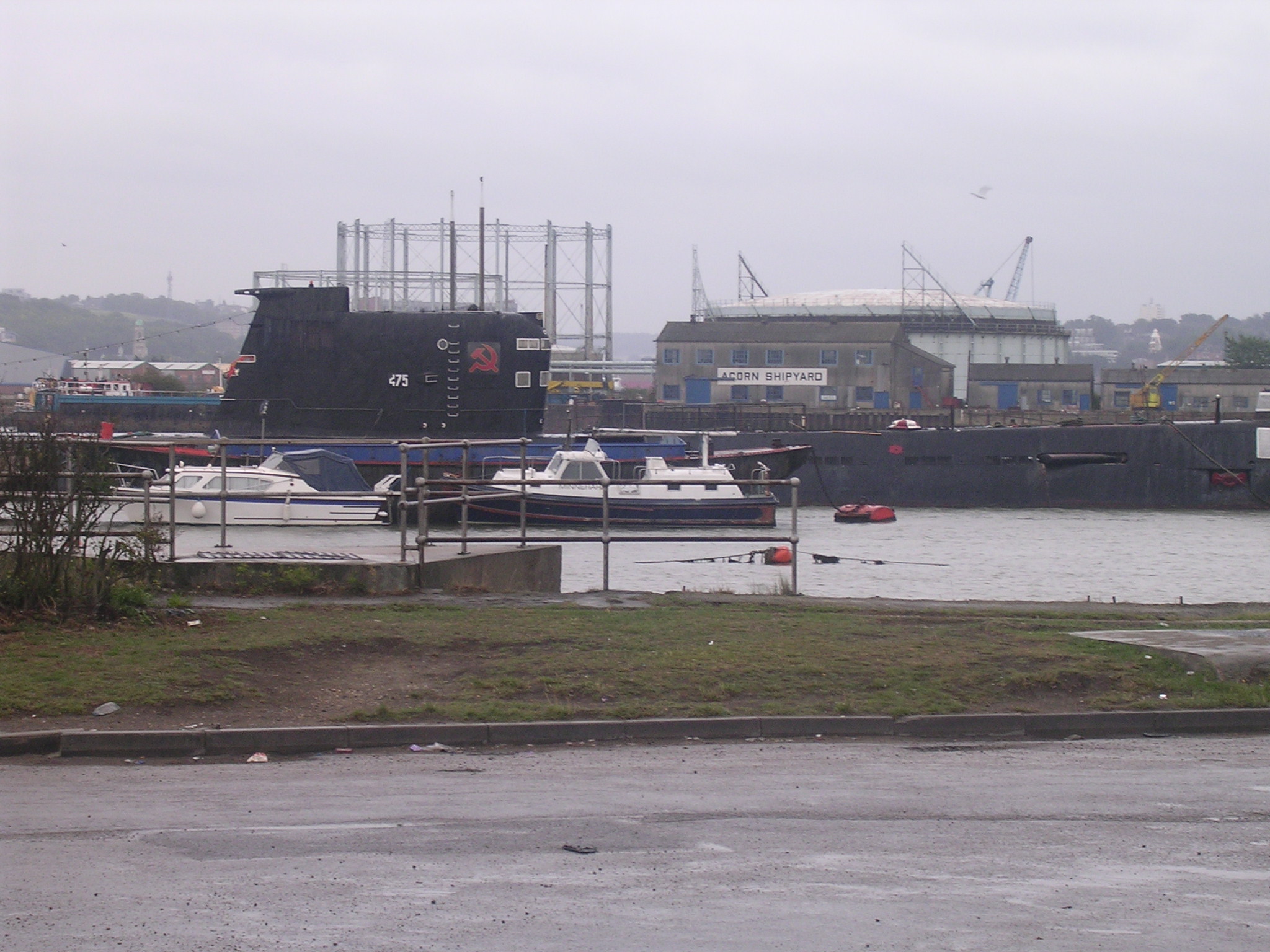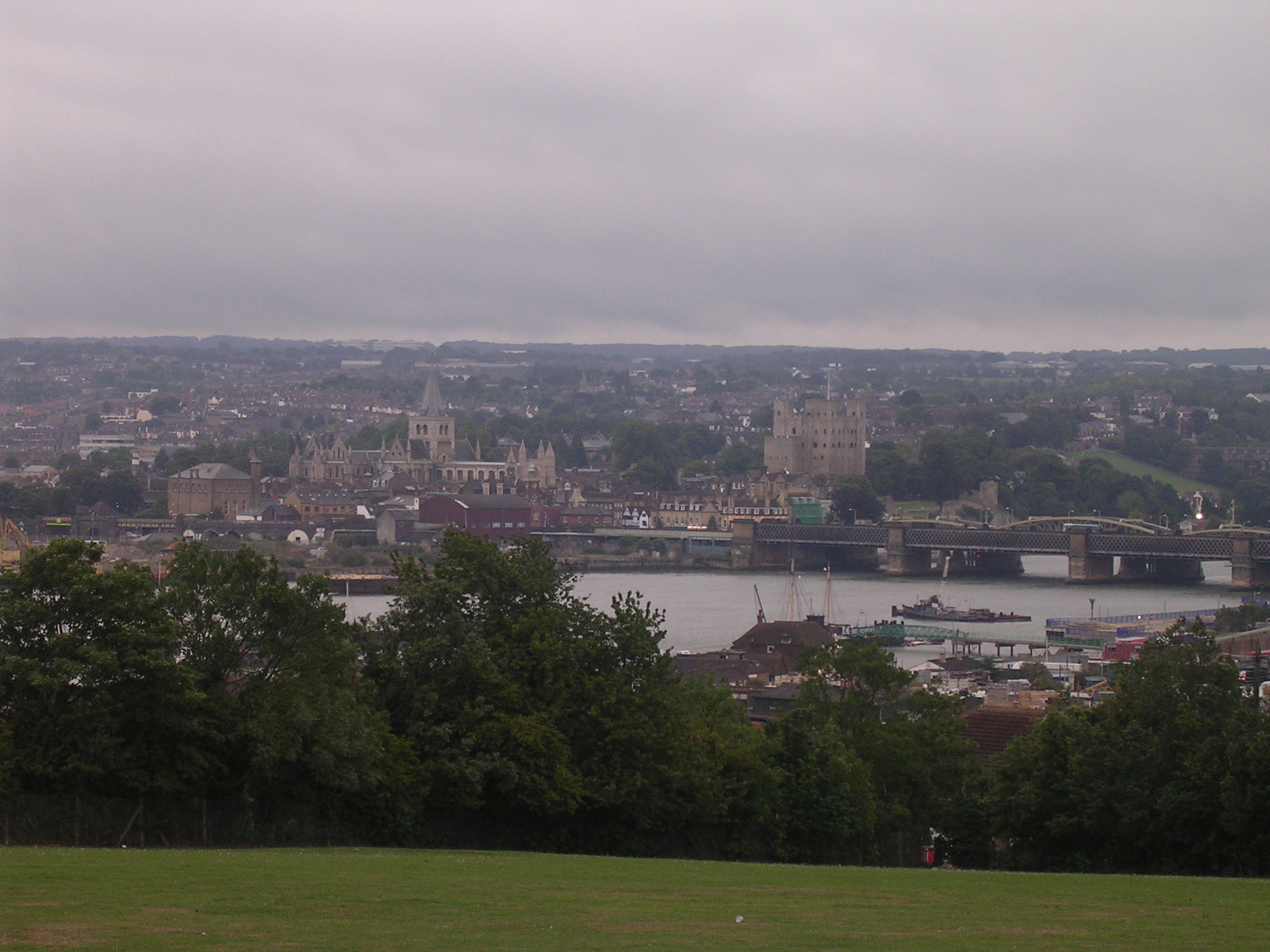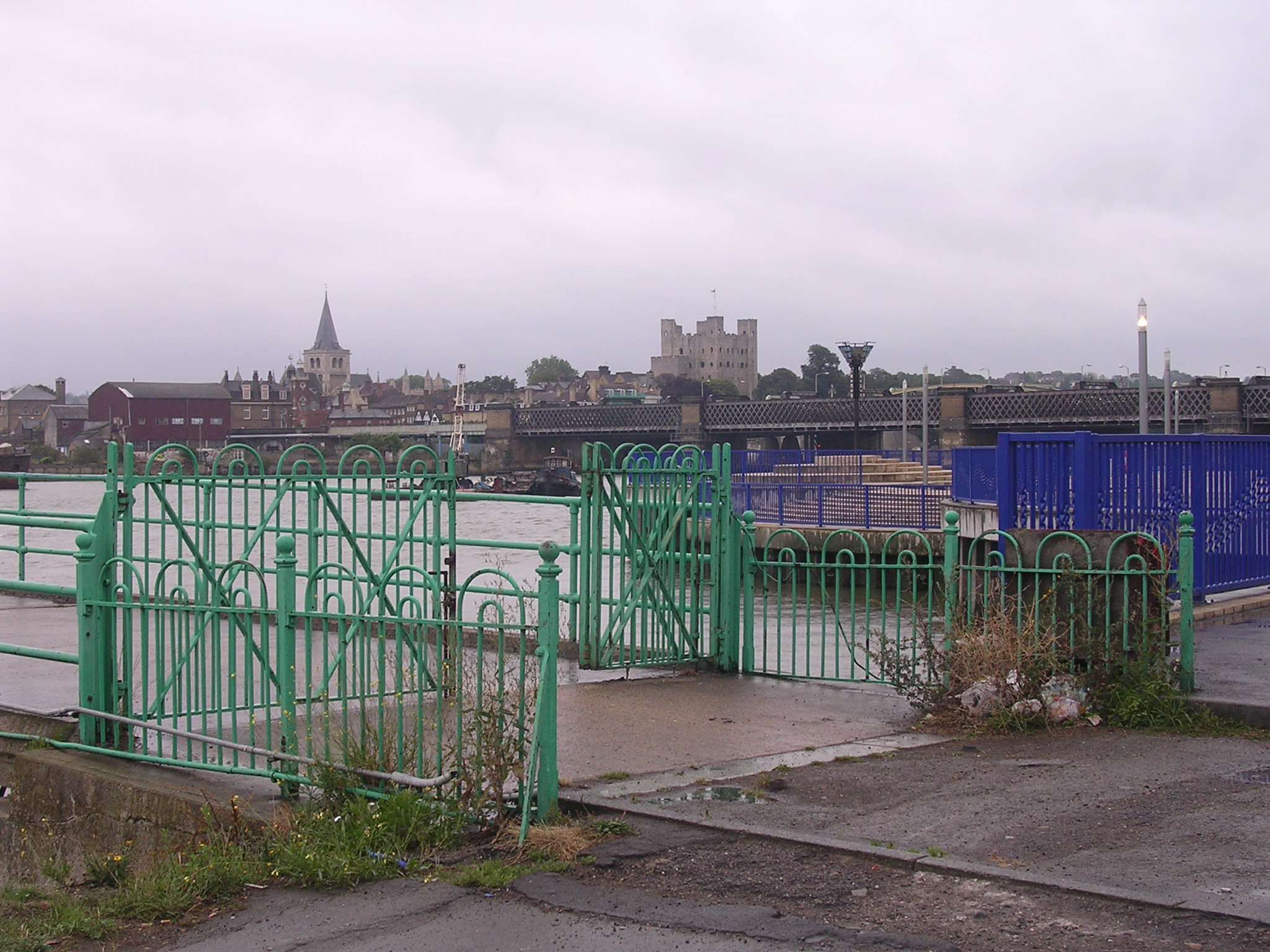 POINTS OF SPECIAL INTEREST IN THIS PROJECT One of the most startling aspects of the project, was the assumption made by Medway Council, that they would clear the site, and sweep all existing businesses away, so as to give an incoming developer a tabular rasa for profit making in a monoculture of housing only.

It was our considered opinion, after talking to various small business owners (including a boat builder, a crane driving business, a tire-shop, automobile repair, the Tavern, a small construction company), many of whom were threatened with the end of their business lives if swept away, were an essential and necessary part of the community which was to be built, and our views on the code, and on the plan as we developed it, was that these businesses had to be viewed as the nucleus of the new community, and had to be allowed to keep the space they had previously occupied.

The social difficulty of convincing both the council, and the financing companies of this approach was considerable. However, we believe it imperative to stop destroying communities all over the world, because the mix of uses is not convenient to rapacious developers.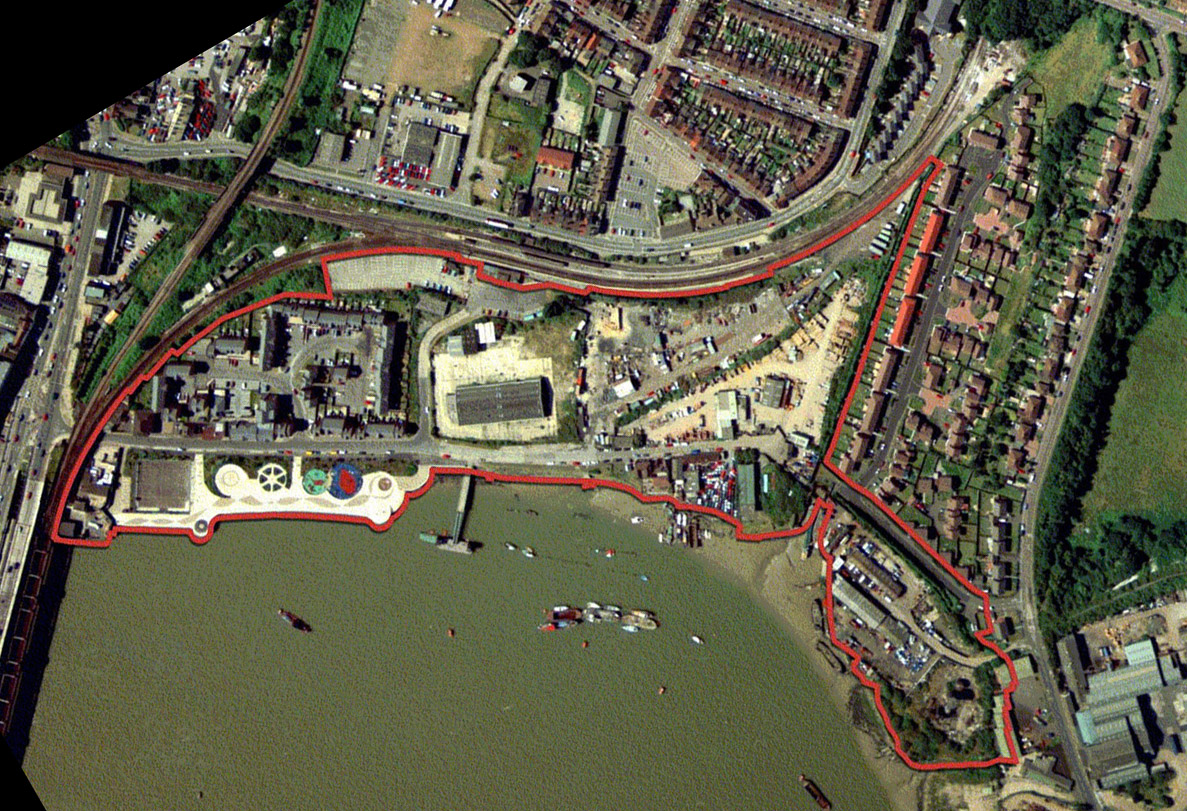 Above: Aerial photograph of the strood riverside area.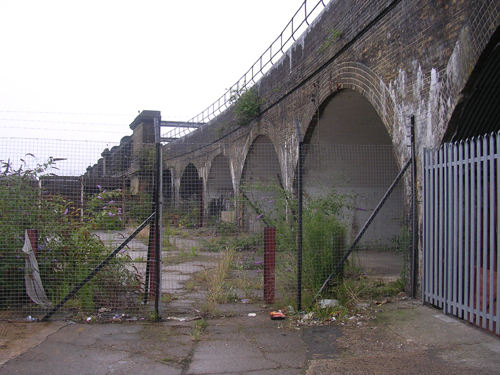 Right: railway arches on the western boundary of the site.
Below: Bird's eye view of the whole Strood
Riverside neighborhood, as proposed by us.