Ancient parts of Samarkand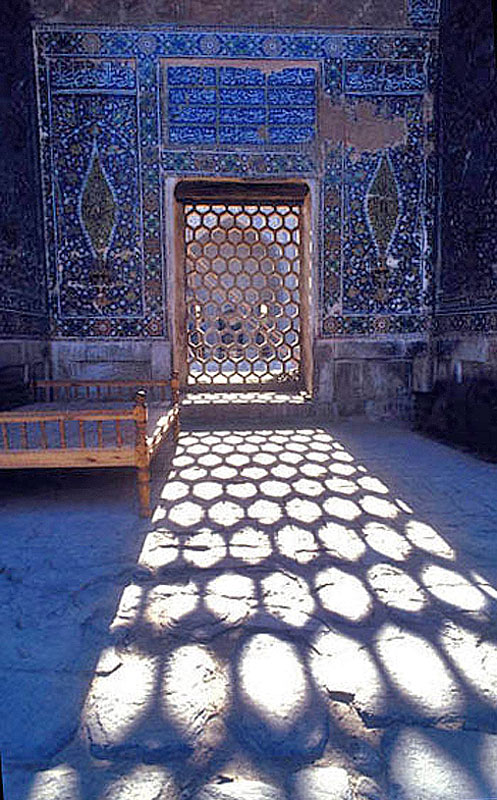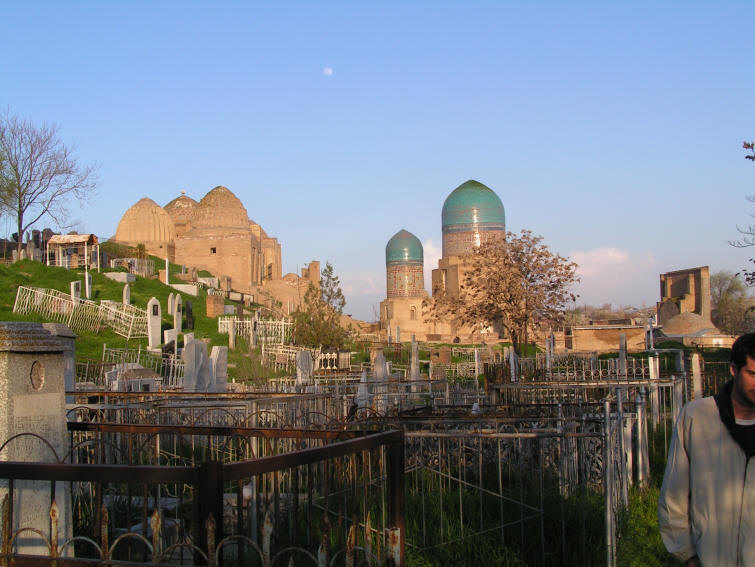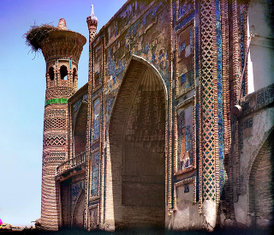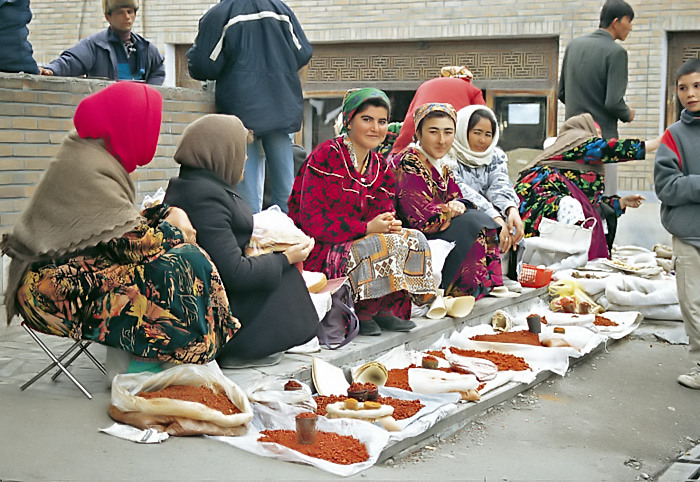 Below, view of our proposed new City Center for Samarkand
Various places comprising our proposal for the new Samarkand city center, in a derelict valley between the ancient Timurid sites. Below is an overview showing many new public buildings, including a mosque, a hospice, a school, an observatory, an orchard, a bridge, a theater, a craft-school, a bazaar, small hotels, a music school.
It should be noted that the generative sequence, in this instance, took a very simple form -- it contains only a list of elements, without further elaboration. This may seem something short of "generative," but it is important to remember that the environment of a place is very much defined by the list of entities which are built and repeated there. In this case of Samarkand, the rather exotic list of entities which appear in both versions of the generative code (see below) speaks volumes about a very special kind of place, also visible in the large colored drawing. The living character this place has comes about largely because of the list of elements.
In similar fashion, if someone lists the entities they want in a place, the list of entities alone will often go far to define a very large portion of the environment that is generated.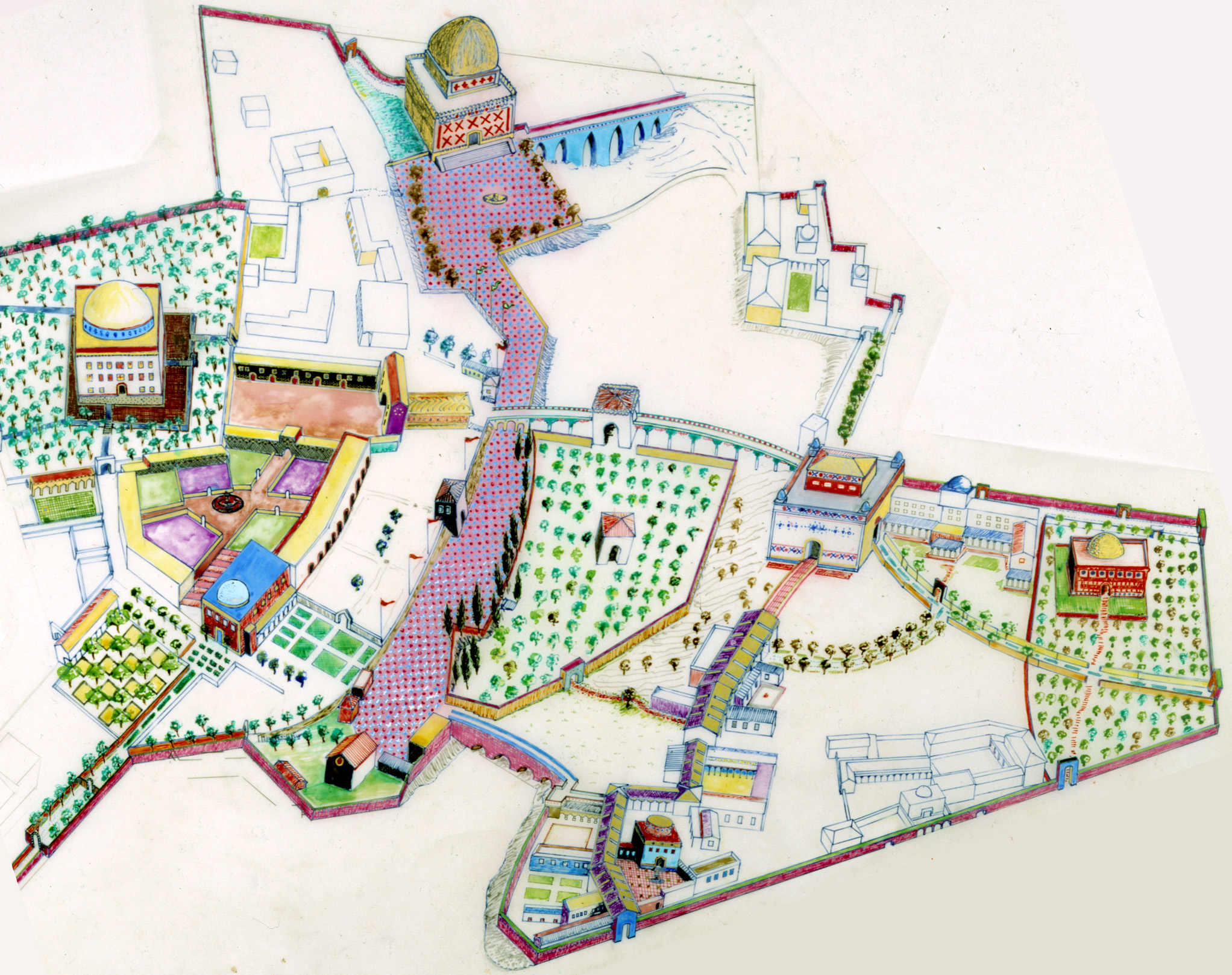 The seemingly odd (and archaic) layout of this plan (shown above), comes from the direct application of the generative sequence. It has the effect that each important building is placed to be the focus of a well-shaped spatial center.